About Daily Tunes
Look at some of the main advantages of Daily Tunes.
Simple

Simplicity at its best - find everything you need in one screen.

Fast

Daily Tunes provides fast and stable player - we guarantee the fastest loading time for your favourite online radio.

Always up to date

We are dedicated to keep all the radios and streams up to date.
Features
Look at top features of Daily Tunes
Favourite Radios

Mark any radio as your favourite. Browse all your favourite online radios in a simple list effectively

Sleep timer

Easily set it to shut down automatically after the chosen time

Radio Alarm

Wake up every sunrise to a different free online music
Chromecast-enabled app

Cast from Daily Tunes directly to any Chromecast built-in device

Minimal Permissions requirements

Daily Tunes requests the least permissions in this category

Exclusive design

Nice and polished design for everyday use
Showcase
There is even more you will love about Daily Tunes
Compact look
Daily Tunes is developed with compactness in mind - everything you need is accessible from one screen
Small app size
Daily Tunes has the smallest size in its category - all without doing compromises on quality or features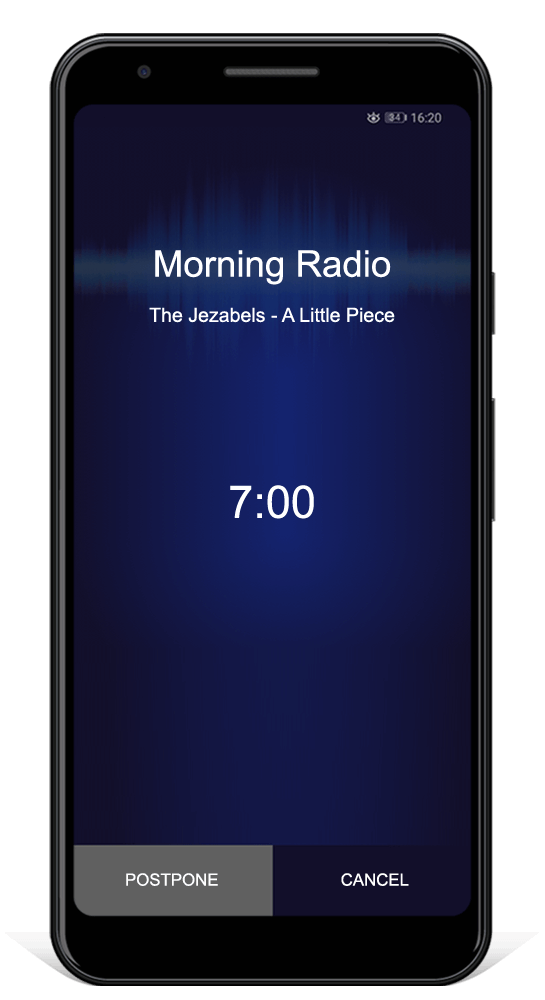 Support down to Android KitKat
We guarantee long-term support of Daily Tunes down to Android 4.4 KitKat
0 K
Supported Android Devices
FAQ
Have some questions? Look at our FAQ, maybe you will find the answer here!
I am missing a radio, can you add it to Daily Tunes?
Yes. If you miss some radio station, just contact us and we will add it to Daily Tunes as soon as possible. We will inform you then. All without updating the app.
Why does Daily Tunes request access to storage of my device?
This permission is needed in order to wake you up in the morning. If there is no internet connection, Daily Tunes takes the default alarm sound from the storage of your device to wake you up.
What does high quality/low quality mean?
For given radio, Daily Tunes contains two types of streams - first in low quality, second one in high quality. Those streams are owned by their respective owners, we do not alter them in any way. Most common ones are 64 kbps for low quality streams and 128/192 kbps for high quality streams. If given radio station broadcasts in only one quality, same stream is used for both qualities.
What about iOS version of Daily Tunes?
Currently, there is no version for iOS devices. However, we definitely want to create it in the future. Stay tuned!
I am radio station owner. How can I add my radio station to Daily Tunes?
If you are radio station owner/employee, just contact us via contact form and send us your website and stream address, we will add your radio station to our app for free! Moreover, we can recommend your radio station, so you can get many new listeners and fans. For more information, feel free to contact us anytime.
Contact
Have not found what you have been looking for? Send us an email.